Plastics industry is a major contributor to the European economy, and there are efforts to improve current waste collection and recycling standards.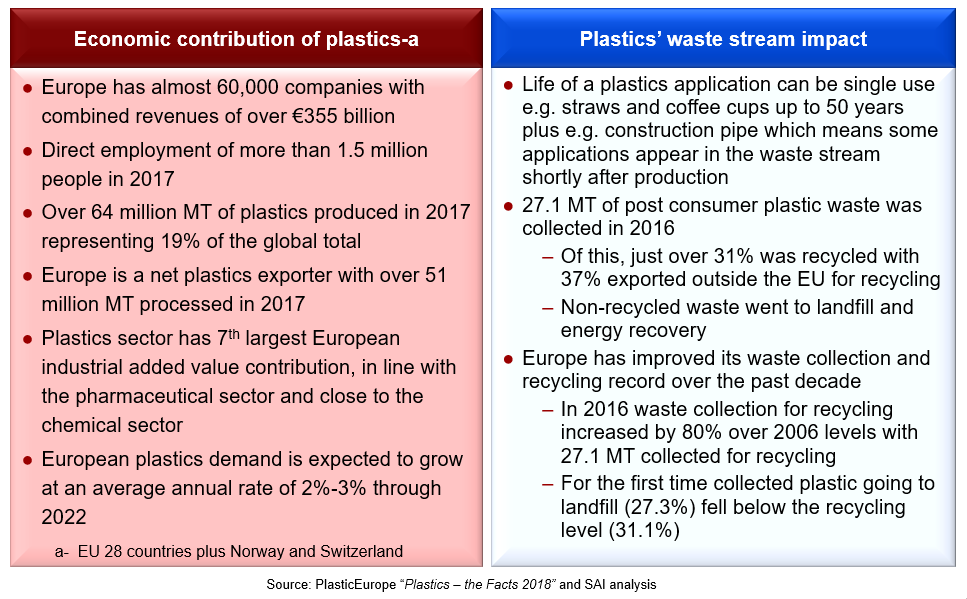 The plastics market is fragmented with a wide range of end-use applications and materials, but there are limited potential applications for recoverable material.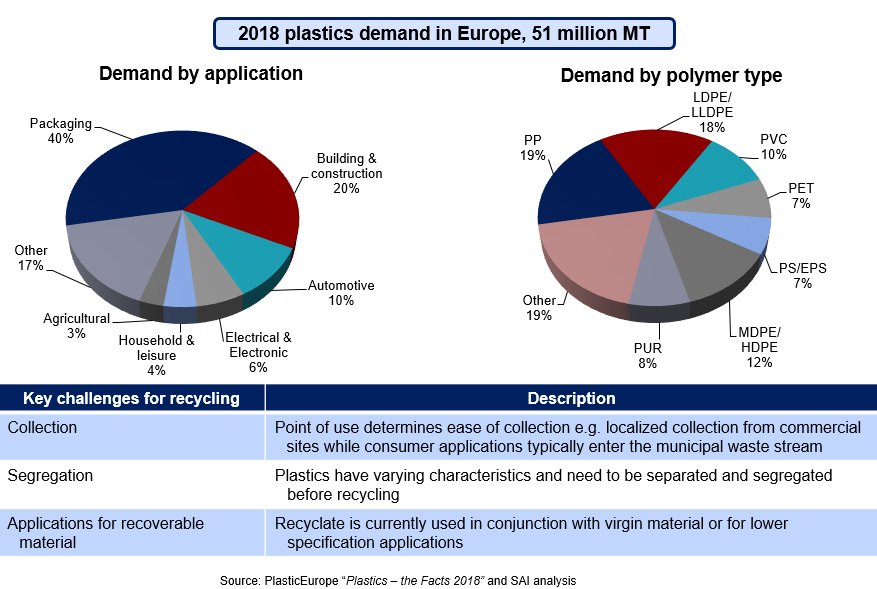 Europe has improved its plastic waste collection and recycling rates but there is room for continued improvement in collection and recycling rates.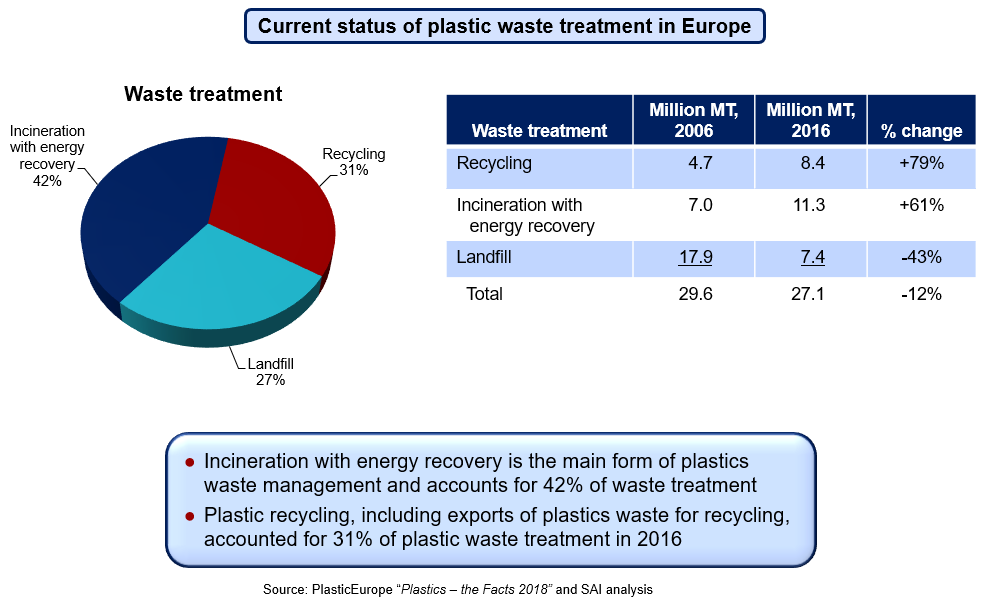 Plastics waste management is a global issue and each regional market needs to take responsibility for its waste.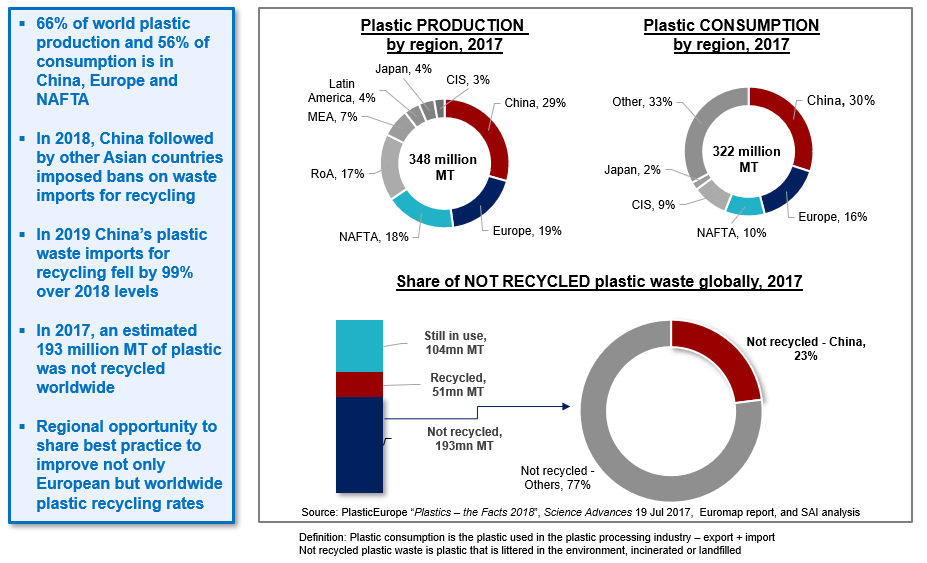 Europe has adopted a legislative approach to improve plastic waste management and increase recycling.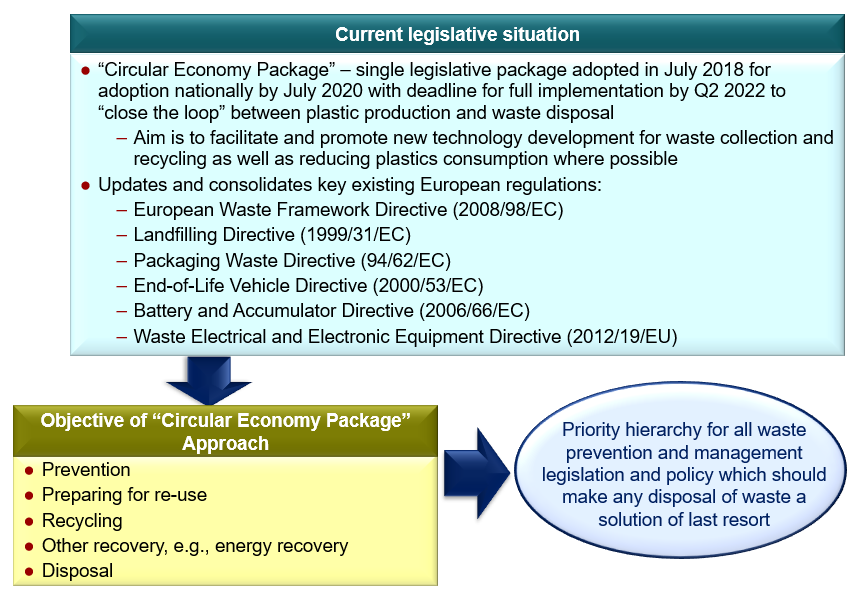 Legislative promotion of a closed loop strategy for plastics use and waste management in Europe has a notable impact on regional and global plastics industries.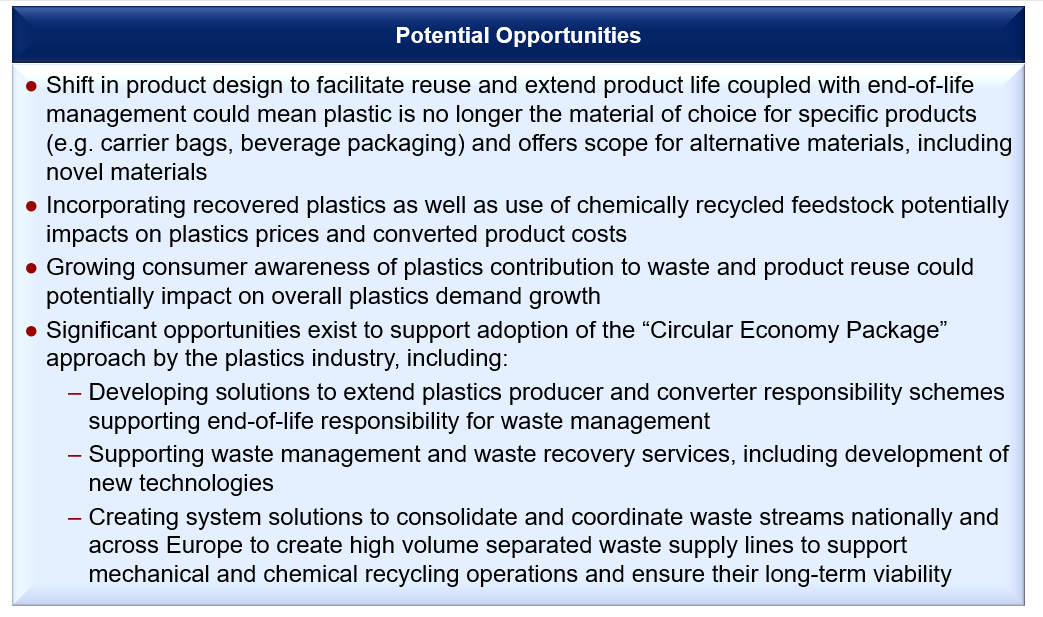 SAI SERVICES IN THE CIRCULAR ECONOMY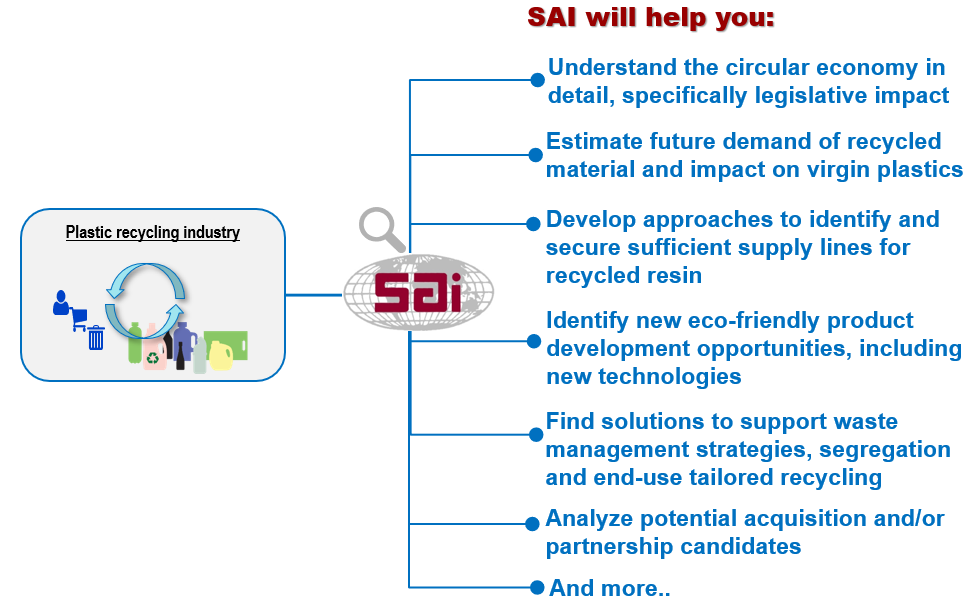 SAI'S EXPERIENCE IN PLASTICS RECYCLING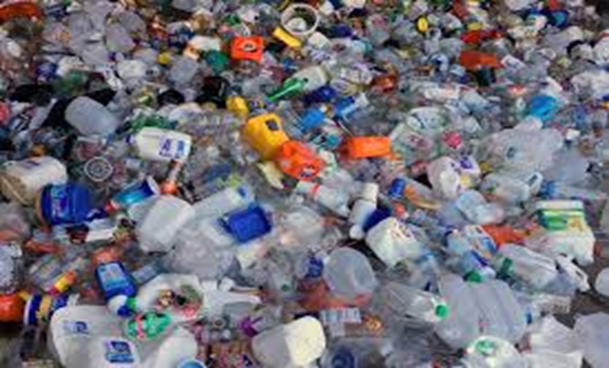 ESTABLISHED AND FORMIDABLE KNOWLEDGE BASE
REPRESENTATIVE PROJECTS COMPLETED